Adult Program
Classes are offered in ballet, jazz, and tap. Our program teaches proper technique while exploring various styles of each dance form. Adult programs are an excellent supplement for the professional dancer and can also be utilized as a terrific exercise program for the non-professional. Adult Classes offered through St. Louis Community College (Continuing Education Program) at www.stlcc.edu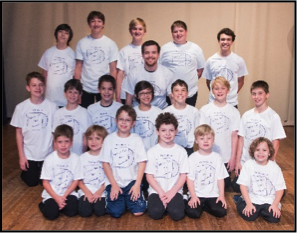 Boys Program
Our popular dance program is devoted to boys!!
Emphasizes masculine style
Proper technique
Strong fundamentals for all sports related activities.
Ballet, jazz, tap and tumbling offered. Class length is dependent on level
Youth Program
Preschool (Includes Motor Movement classes for three year olds and separate classes for four and five year olds in ballet, tap and tumbling.)
Dance is introduced through play and fun. Small apparatuses such as tunnels, soft flat beams, balls and hula-hoops help students remain motivated and gain spatial awareness. Classes are 45 minutes in length.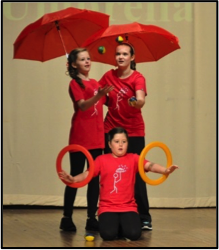 Level 1 (Classes available for ages 6-17) Students are divided into classes according to age. This level is designed for students with 0-2 years of dance experience above the age of 6. Children enrolled in Level 1 classes grow from gross motor skills into proper dance technique. Emphasis is placed on the enjoyment of dance and individuality. Classes are 45 minutes in length.
Level 2 (Classes available for ages 8-17) Classes are designed for students with minimum of two years of dance training, above the age of six. Technique and style are emphasized. Level 2 Jazz students and above must be enrolled in ballet. Classes are 1 hour in length, and require instructor recommendation.
Level 3 (Classes available for ages 10-17) Classes are designed for students with a minimum of four years of consecutive training above the age of six. These classes are for the more serious and dedicated student requiring attendance a minimum of twice each week. Level 3 ballet students may also begin learning Pointe with their instructor's permission. Classes are 1 to 1½ hours in length.
Intermediate and Advanced
(Classes available for ages 13 and up) Classes are created for the more serious teen and adult students who wish to pursue dance with an artistic and technical atmosphere. Students must have a minimum of five years dance training. Giordano Technique is stressed in jazz classes and Cecchetti, Vaganova, and Royal Methods are emphasized in ballet classes. Classes are 1 to 1½ hours in length.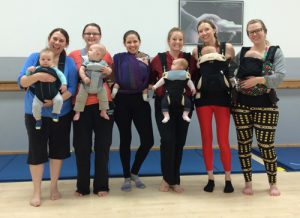 Boogie With Your Baby
A FUN baby-wearing dance class!!!
Do some basic stretching and learn a few fun routines you can do while wearing your baby. No dance experience needed!
Wear your baby, and comfy clothes and enjoy some fun bonding time dancing with your little one.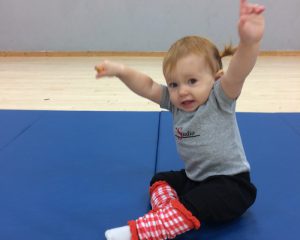 Tumble With Your Tot
This fun interactive class is for toddlers and their parent/guardian. We will focus on dance and motor development while having a TON OF FUN! We ask that toddlers and walking fairly confidently so they are able to participate in the class. Adults accompanying the littles will be assisting them in their skills. It is a great way to get moving, get your little one out of the house, have some fun, and meet other children the same age!